News
18 November 2017

Strictly Come Dancing: Behind the scenes in Blackpool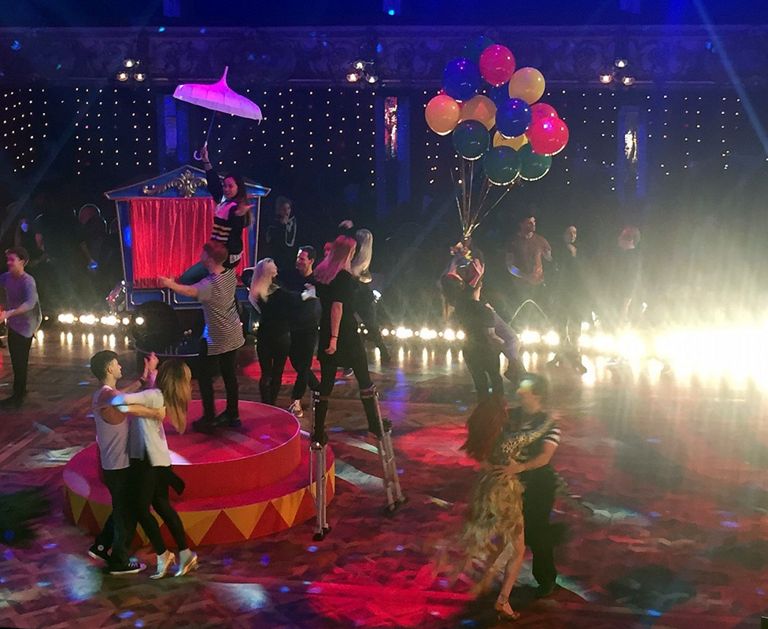 There's a fibreglass donkey in the corridor, and someone's moving a glittery model tram across Blackpool's Tower Ballroom.
Paralympian Jonnie Peacock is eating chips in the canteen with Mollie King from The Saturdays, and Holby City's Joe McFadden is looking for the physio in the rabbit warren that is the ballroom's backstage area (he'll eventually find him in a repurposed toilet cubicle).
Meanwhile - past host Claudia Winkleman's dressing room and the row of clothes for the four judges - there is the thrum of sewing machines coming from the wardrobe department.
Thirteen people are busy working away inside. Among them are costumiers hand-sewing tiny emerald green crystals onto a dancer's outfit.
It can only mean one thing - Strictly Come Dancing has hit Blackpool for its annual special.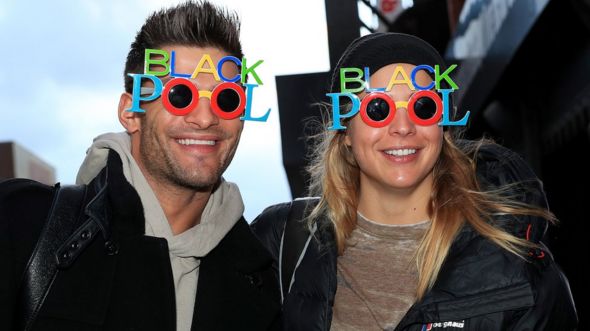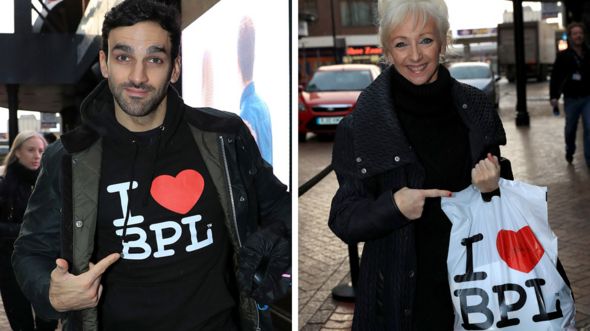 There is a buzz in the whole town, which started when the crew came up on Monday to start the laborious task of rigging up the ballroom, fitting all the cables and lights needed for the dance spectacular.
EastEnders star Davood Ghadami is even wearing an "I heart Blackpool" hoodie as he takes part in a rehearsal for Saturday night's circus-themed group routine.
The day before the show, the celebrities and their dance partners are wearing trainers, not heels. The group routine is practised several times over, before they all gather round the choreographer's iPad to watch the dance back, seeing how it's going to appear on screen.
After that, couples snatch spare moments to practice their own routines as they wait to rehearse on the sprung dancefloor.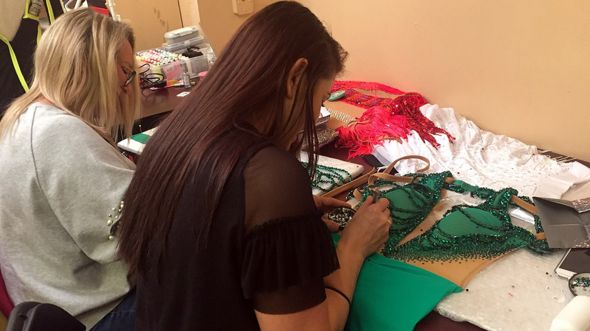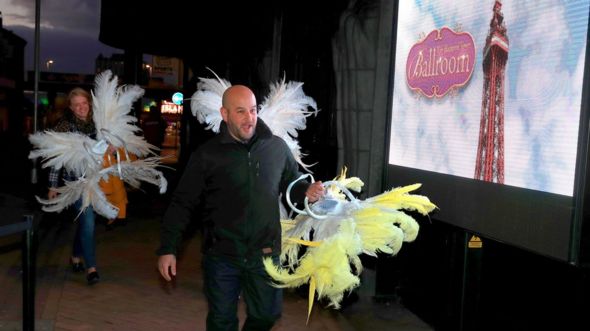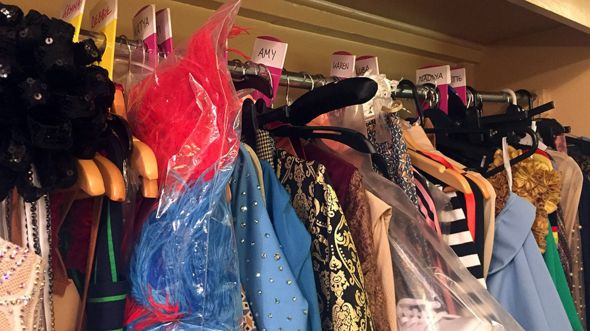 There's a sense of camaraderie as they whoop and applaud each other's routines, bigger and bolder this week to mark the occasion, with extra dancers and props (hence the donkey) to fill the larger-than-usual space.
There are media interviews, including with Blue Peter. Receiving a Blue Peter badge, comic Susan Calman exclaims - with genuine feeling - that it's the happiest day of her life, while Ghadami reveals he won one as a child for suggesting a way to make recycling easier.
There will be spray tans and the chance to catch their breath before the live show on Saturday - when the day starts with hair and make up from 07.30 (followed by top-ups during the day) before a full run-through of the show.
The only people not present for that are the judges, so there are stand-ins, who give their own comments to the celebrities and pro dancers.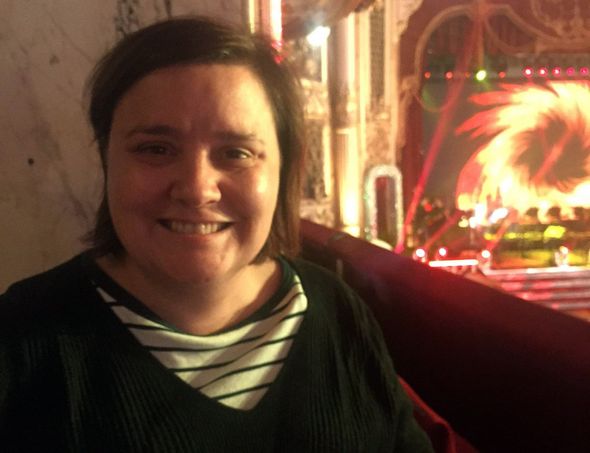 After that, there are last-minute adjustments to costumes (from that busy department, up several flights of stairs, where all the dancers' dresses hang ready for action) - and a moment of calm before going live to the nation.
"It's really beautiful," says Calman, who's dancing a paso doble with Kevin Clifton. He made it all the way to the final last year with Louise Redknapp, but is yet to lift the coveted glitterball trophy.
"I've never been to Blackpool before, let alone the Tower Ballroom," she says. "I have a love of old Victorian splendour so it's incredible to be here. They spent so much money here to make people happy, so they could dance. I think it's beautiful."
Dancing has indeed made Strictly superfan Calman very happy, and seeing her joy at performing has been one of the highlights of the series.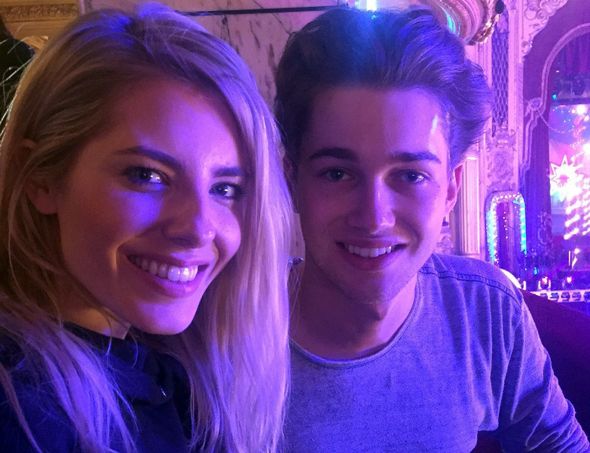 You can sense her awe at the surroundings as she says: "You can only imagine what it's going to be like when this place is full. This is the home of ballroom - it's better than the final, in a lot of ways."
She admits she thought she'd be voted out "week two or three" and says how pleased she is that people are enjoying her performances.
"I'm doing things I never thought I'd do in my life before," she adds.
Ghadami, EastEnders' Kush, grabs a moment to eat a jacket potato with tuna after running through his 007-themed paso doble to Wings' Live and Let Die.
"It's a bit of a dream for any guy to pretend to be James Bond," he says. "And this is four, five times bigger than [regular studio] Elstree. It's such an iconic place and there's such a build-up. It feels so warm - you feel held tightly in this big space."
He says Blackpool is special for his professional partner Nadiya - she performed there in a competition when she was 11. "So many people have stepped foot in here and danced the dance of their lives," he muses.
Mollie King has had the chance to get her family involved too - visiting her nan in Hull before the Blackpool show to perform for her, as she can't be there in person.
"I feel like the luckiest girl ever," she says of still being in the show. "I never thought I'd get here - it's such an honour. The pros are your heroes, and to them, this place means so much."
King says there are moments in the dance, a Charleston to Wings by Little Mix, when she feels like she's "back in the Saturdays" because she gets to dance with other female dancers.
Debbie McGee says it feels like "being in one of the biggest shows in Broadway or the West End" in Blackpool, and that it brings back "wonderful memories" of times spent there with her late husband Paul Daniels, with whom she performed here years ago.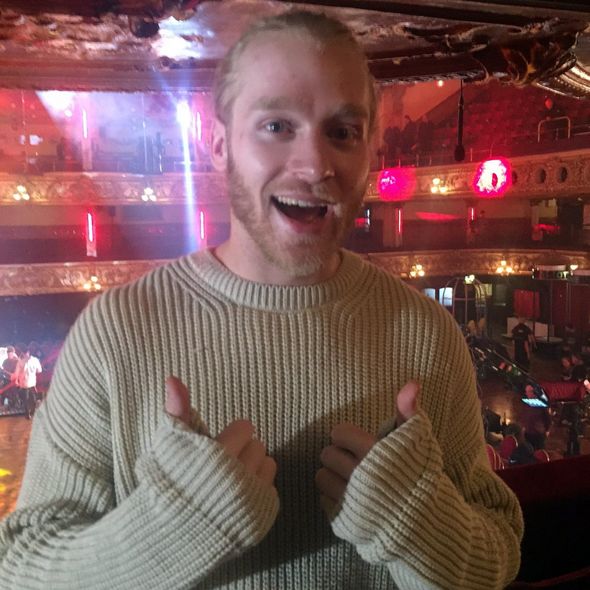 Their act had a circus theme - much like one of the weekend's group numbers.
"It's just wonderful," she says of the coincidence. While she's been in the ballroom before, it feels like "another planet" now it has been given the Strictly treatment.
"This week has hit home what an achievement is to get this far," she says - noting that she's made it to Blackpool as the oldest contestant this year. "I feel really proud that I've been able to stand up for the older woman."
Jonnie Peacock had a sneak peek at the ballroom on Thursday. "It adds a bit of adrenalin and excitement," he says. "Blackpool gives the show a different taste - it perks everyone up and adds some extra glitter."
He says reaching the Blackpool show - to do a tango to Eurythmics' Sweet Dreams - has given him "the biggest buzz you can get".
"It's so much fun - and you don't want the fun to end," he says - speaking for all the celebrities and their dance partners.
Source: http://www.bbc.co.uk/news/entertainment-arts-42024807