News
29 November 2017

Paralympian Gold Champion Jonnie Peacock On Going From Sprinting To 'Strictly Come Dancing'

Jonnie Peacock spent the past couple of months swapping his sprints for salsas in the latest series of 'Strictly Come Dancing'.

This meant his "downtime" from training as a sprinter was far from the usual relaxing at home, but involved five hours a day of dancing - six days a week.

The 24-year-old - who won gold for his 100m sprint at both the 2012 and 2016 Paralympics - made history as the first disabled contestant and was the 8th celebrity to be voted off the show this year.

"I love reading that my prosthetic has got households across the UK talking about disability," Peacock wrote in a blog for HuffPost UK about the show.

"That is the reason I went on the show, I wanted to show everyone that there is ability in disability and that if you put your mind to it, and work hard, then anything is possible."

Peacock is the latest athlete in our 'Fit Fix' series where we asked him about his highlights, training and motivation.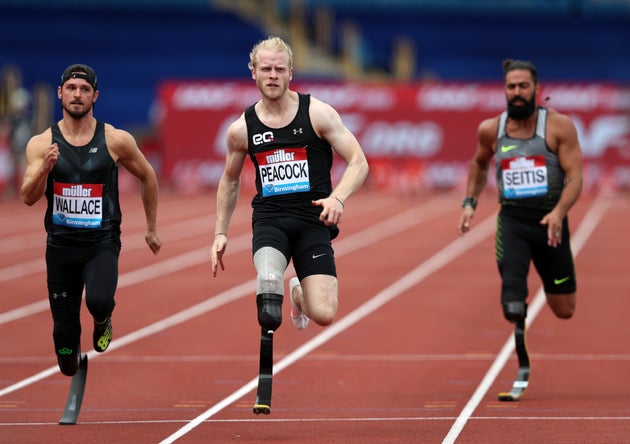 My Journey 🌎
What do you credit to your success in your fitness journey?
"I credit having a good team around me. I've been very lucky that the coaches and support staff at British Athletics and Paralympics GB have been fantastic."
What's one of the most memorable moments in your career and why?
"Winning gold at the London 2012 Paralympics. It was my first major medal and in front of the largest crowd I've raced in front of so far."
Was there ever a low point where you wanted to throw the towel and how did you get past it?
"I'm very lucky that I haven't had a really low point in my athletics career, but then again I'm only 25 years old and hope to be competing for quite a few more years so I know there may be some hurdles to overcome in the future."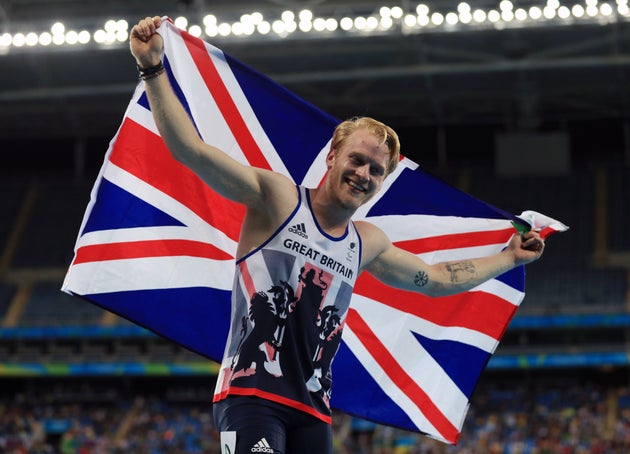 My Training 💪
Talk us through your week in fitness.
"For Strictly, my week in fitness involved a lot of cardio and learning dance moves. I was training six times a week and each session was around five hours long."
What's your favourite type of workout and why?
"When I'm in full-time training my favourite session is tapering before a big event. Tapering is the reduction of exercise before a competition or race and can take from as little to a week to two or three weeks.
"This includes reducing weekly milage and mentally preparing. Rest is so good."
What's your favourite way to spend your rest day?
"As a sprinter, rest is vital, as well as sleep, it really aids recovery, so my rest days are slow and chilled and mainly at home."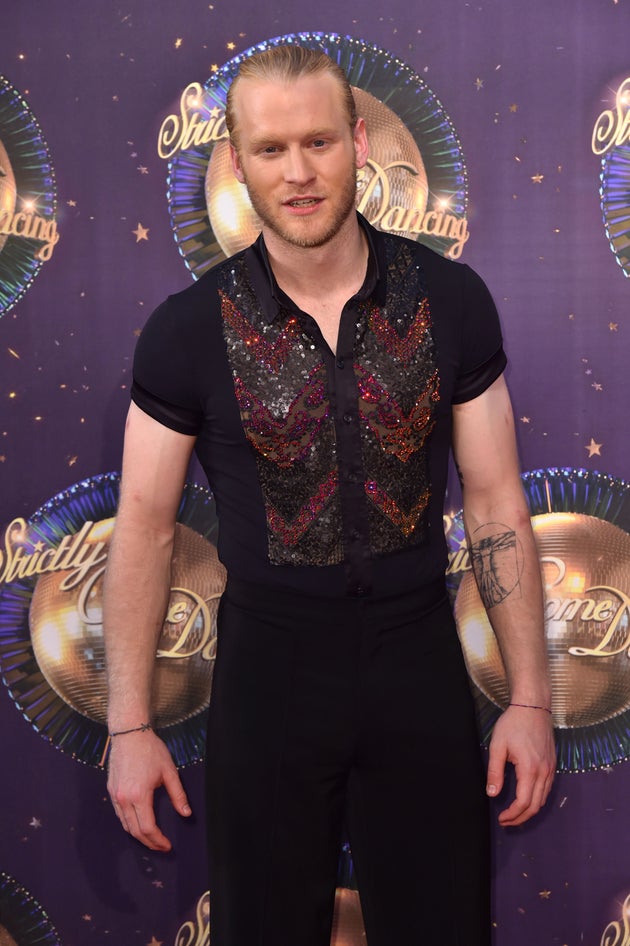 My Food 🍳
What do you eat throughout the week to complement your training schedule?
"My diet is well-balanced and not that different to a normal diet. I ensure I get the right amount of protein."
What are your pre and post-workout snacks?
"Post workout is protein-led products, powders or simple protein."
What's the biggest lesson you've learned about food?
"That protein comes in many guises and not just red meat."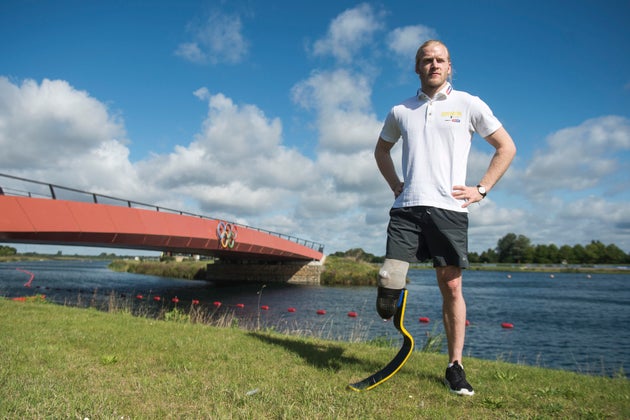 My Motivation 🙌
Do you have a motivational mantra that keeps you going?
″'If you fail to prepare, you prepare to fail'. Simple, but effective."
Do you always have fitness goals you are aiming for?
"My performance goals are to achieve peak performance at the major competitions such as the World Championships and Paralympic Games."
What's your ultimate workout track and why?
"I've got an eclectic music taste so it really depends on my mood. Whatever is current."
Jonnie Peacock is fueled by EQ Nutrition, Informed Sport tested & quality assured: eqnutrition.com.
Source: http://www.huffingtonpost.co.uk/entry/jonnie-peacock-strictly-sprinting_uk_5a1ea423e4b0d724fed4f267